Give
To make a gift to our church, please click on the button below.
OR
TO PURCHASE TICKETS FOR OUR OCT 21 2023 WINE TASTING USING OUR PAYPAL DONATION PAGE, PLEASE CLICK THE BUTTON BELOW.
TICKETS ARE $50/Person. WRITE "WINE TASTING" IN THE "NOTES" SECTION. YOU WILL RECEIVE A RECEIPT VIA EMAIL. Note: even though the page says "donation", this will actually be your form of purchase for your ticket.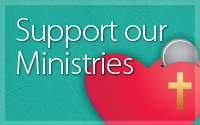 (click here)