Stewardship Info - 2021
Stewardship Information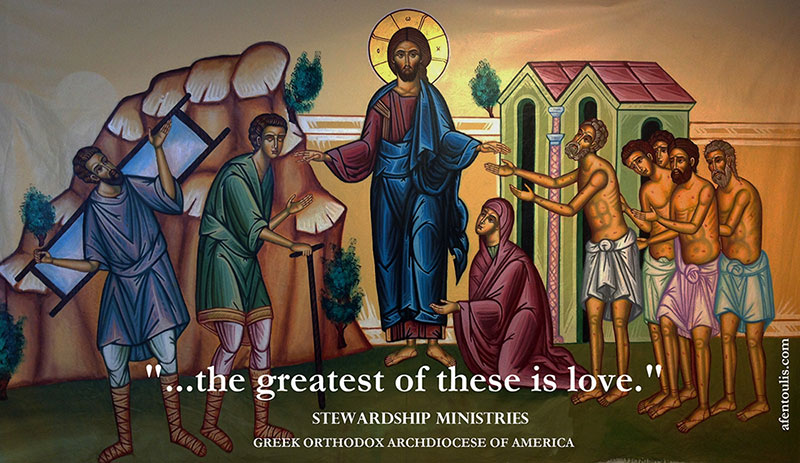 Orthodox Christian Stewardship is a way of life, which acknowledges accountability, reverence, and responsibility before God. A primary goal of Stewardship is to promote spiritual growth and strengthen faith. Becoming a Steward begins when we believe in God, to whom we give our love, loyalty and trust and act on those beliefs. As Stewards, we affirm that every aspect of our lives comes as a gift from Him. Stewardship calls on the faithful to cheerfully offer back to God a portion of the gifts with which they have been blessed. (From the Department of Missions and Stewardship)
Stewardship Tools
Currently, we have a few items available online to help with our Stewardship. We can utilize the Stewardship Portal to keep track of our giving, and we can use PayPal to make an offering. Use the buttons below to access the feature you would like to use.
Stewardship Portal

Keep track of where you are with your yearly pledge. Print donation statements, view previous donations, and more.

PayPal Donations

Looking for a way to make a donation with a credit or debit card? PayPal is our current solution to offer this ability.

Stewardship Pledge

Still need to make a stewardship pledge for the year? Click the link below to download a stewardship card PDF. Please return the pledge to the church office @ office@assumptionem.org.

Need More Information?

If you need further assistance with the Stewardship Portal, making a donation, or have any stewardship related issues, please be sure to reach out to the church office @ office@assumptionem.org. You can also reach out to us utilizing our contact form by clicking here or by using any other contact method on our contact page.
Online Chapel
Upcoming Services & Events
Saturday, October 23
St. Iakovos (James the Brother of the Lord)
Tuesday, October 26
St. Demetrios the Myrrh Flowing